INTRODUCTION OF CENOSPHERES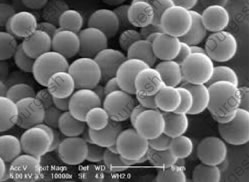 Cenospheres are an excellent Light-Weight Filler.
The word Cenosphere is derived from two Greek words Kenos (hollow, void) and Sphaera (sphere), literally meaning "hollow spheres".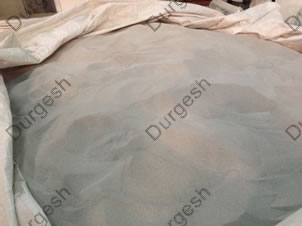 Cenospheres are a lightweight, inert, hollow sphere comprised largely of Alumina & Silica and filled with air and/or gases. It's also known as Hollow-Ceramic-Microspheres.
Cenospheres are a naturally occurring by-product of the burning process at coal-fired power plants, and they have most of the same properties as manufactured Hollow-Sphered products. The process of burning coal in thermal power plants produces fly ash containing ceramic particles made largely of Alumina & Silica. They are produced at temperatures of 1,500 to 1,750°C (2,730 to 3,180 °F) through complicated chemical and physical transformation. Their chemical composition and structure varies considerably depending on the composition of coal that generated them.
The color of Cenospheres varies from gray to almost white and their density is about 0.4–0.8 g/cm3 (0.014–0.029 lb/cu in), which gives them a great buoyancy.
PROPERTIES OF CENOSPHERES
Cenospheres are small, high strength, extremely lightweight, free flowing, non porous, hollow ceramic spheres. The hollow ceramic glass bubble shape of the Microsphere results in a variety of uses other than simply being used as a Light-Weight Filler.
Cenospheres are a Filler used to replace minerals and resins where the benefits may be as diverse as weight reduction, improved thermal insulation, reduced shrinkage, improved fire resistance or simply easier application.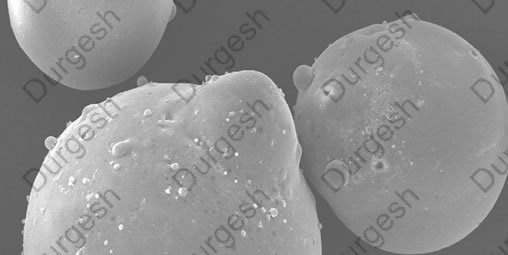 Cenospheres are used primarily as lightweight fillers in the oil and gas, plastics, building, refractories, automotive, aerospace and surface coating industries.
What Are The Advantages of Using Cenospheres?
Manufacturing Benefits: The spherical shape of Cenospheres improves flowability in most applications and provides a more even distribution of the filler material. The natural properties of Cenospheres make it possible to use them either in dry or wet slurry form. Cenospheres are easy to handle and provide a low surface area-to-volume ratio. Due to their inert properties, they are not affected by solvents, water, acids, or alkalis. Cenospheres are 75% lighter than other minerals currently used as a filler or extender and are 30 percent lighter than most resins.
Lowered Cost: Utilization of Cenospheres reduces the cost of manufacturers' raw materials. The savings may be recognized in one or more of the following benefits:
| | | |
| --- | --- | --- |
| | | |
| Reduced Raw Materials | | Cost Improved Flowability |
| Reduced Resin Demand | | Improved Insulation Values |
| Resistant to Resin Absorption | | Reduced End Product Weight |
| | | |
Product Improvement: Cenospheres can improve manufacturers' end products by improving strength, durability, and by reducing weight. Cenospheres also provide added buoyancy, better insulative properties, and reduced shrinkage and warpage values. Their spherical shape may improve product stability and increase resistance to impact. Used in the production of insulating materials, Cenospheres better control both sound values and thermal conductivity. Many other benefits or advantages may be realized depending on the application.
Improved Marketing Strategies: Improvements in the durability and strength of manufacturers' end products and a reduction in product weight enhance marketing strategies. A largely unaddressed advantage for product manufacturers is an environmentally responsible end-product. Manufacturers can use Cenospheres to produce an improved finished product without adding to the Earth's overburdened landfills. The chemically inert properties of Cenospheres make them 100 percent recyclable. With society's heightened interest in environmental concerns, the recyclable properties of Cenospheres can and should be used in marketing the manufacturers' end product.
APPLICATIONS:
| | | |
| --- | --- | --- |
| | | |
| | | Automobiles: Fabrication of composite polymeric putties |
| | | |
| | | Ceramics: Refractories, Tiles, Fire bricks |
| | | |
| | | Construction: Cenospheres is widely used in the construction industry. From roofing materials to stuccos and grouts, new applications and products continue to be developed. The quantity of Cenospheres used within the construction industry continues to grow today as more and more companies realize the advantages Cenospheres bring to their products. |
| | | |
| | | Oil Fields: Cenospheres have been used in oilfield cementing for quite some time. During a cementing job, Cenospheres act to decrease the slurry density without increasing the water content. This in turn provides better compressive strength to the cement. |
| | | |
| | | Plastics: Cenospheres are an excellent lightweight filler for plastics and continue to grow in popularity and use. Not only do they reduce the cost of the composite but Cenospheres often impart performance improvements that might otherwise not have been achieved. It is used in all types of Moulding, Nylon, Low Density Polyethylene and Polypropylene |
| | | |
| | | Paints & Coatings: Cenospheres are special additives that both chemists and formulators in the paints and coatings industry are using to enhance their products. A sphere has the lowest surface area of any shape. As a result, these hollow ceramic microspheres reduce resin demand and increase volume loading capacity. |
| | | |
GRADES OF CENOSPHERES
Our Cenospheres is Processed & Graded as per the following Quality Parameters: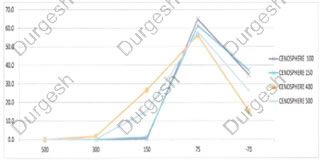 Crush Strength
Specific Gravity
Particle Size Distribution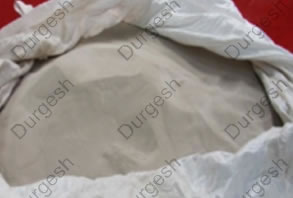 DMPL – 400 µm
- Our Standard Specification of Cenospheres
Standard Grades :
DMPL – 0.85 SG
DMPL – 0.80 SG
DMPL – 500 µm
DMPL – 400 µm
DMPL – 300 µm
Speciality Grades :
DMPL – 0.75 SG
DMPL – HIAL
DMPL – LFE
DMPL – 150 µm
DMPL – 100 µm
DMPL – 53 µm
If any of the above grades are beneficial to your application, please contact us for detailed Specification-Sheets & COA's.
PROCESSING PLANT
We have been Processing & Exporting Cenospheres since 2003 onwards. Our Processing Facility is located in Giridih (Jharkhand), India.
Our Customers are spread across the Globe. Our Cenospheres have been regularly used for several years in major markets such as USA, Middle East, North Africa, Japan, South-East Asia, Europe & South America.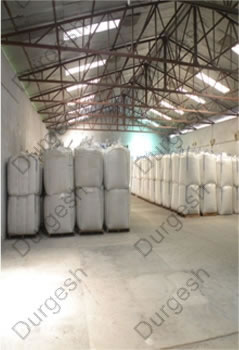 Our Cenosphere Plant is spread across 5 Acres of land area with a storage space of above 50,000 Square Feet for Finished Product and 100,000 Square Feet for Raw Material.
Plant: We have state-of-the-art fully-Automated Processing Plant for Cenospheres. The system is fully automatic starting from raw material feeding to ultimately producing the Finished Product that is discharged directly into Jumbo Bags.
The Plant has an annual capacity to produce above 3,000 Metric Tons of Cenospheres per Year.
The Processing Plant has been custom-designed by us based on our several years of experience. The Processing-system has been developed based on Global Techniques, but further enhanced & refined by our goal to produce the most Light-Weight Cenospheres in India.
Our Processing Plant is operated under strict HSE & QAQC standards & complies to global norms.
Our Processing-Plant has been Approved by several Global Customers & Fortune-500 Companies as the "Best Processing Facility of Cenospheres in India."
QUALITY CONTROL
In-House Laboratory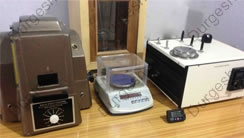 We have a fully-equipped International Standard in-house Laboratory at our Plant where we follow strict QAQC methods to maintain our Cenospheres quality.
We test the following Parameters of Cenospheres :
a) Crush Strength
b) Specific Gravity
c) True Density
d) Sinker's
e) Particle Size Distribution
f) Moisture
We issue a Certificate of Analysis along with each Shipment Lot with the test results for the above parameters.
Apart from our In-House Testing Laboratory, our Cenospheres can be Certified from the following International Agencies:
PACKAGING
We offer high-quality packaging for Cenospheres, tailored to our customer's specific requirements.
Our Standard Packaging of Cenospheres are :
Big Bags of 500 KGS or 600 KGS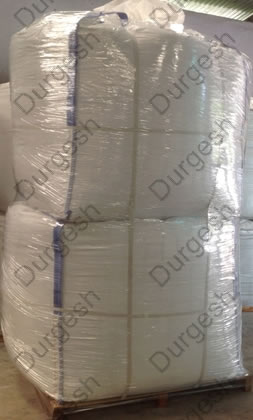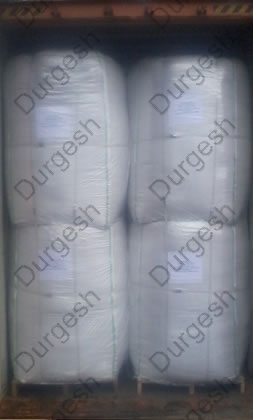 Paper Bags of 20 KGS or 25 KGS